◼ ◼ ◼ more ◼ ◼ ◼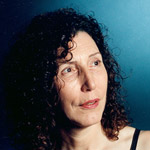 Academic Work and Journalism
She is currently commencing a PhD project on an existentialist analysis of singing and performance.
 
Published articles include work on perfromance practice for Classical Music Magazine and the general press and a two part article on singing and autism for Good Autism Practice journal...
 
...and an article entitled "Good Voice Practice'' which you can download by clicking this link.
And ...
She speaks French and German and has studied Italian, Welsh and Polish.
 
She is an enthusiastic student of contemporary dance which she studied full-time at Rubicon, Cardiff in 1989/90
<